Whether it's a one-time pickup or ongoing service, we make junk one less thing to worry about. We'll do the heavy (and not-so-heavy) lifting for you, leaving your space clutter-free.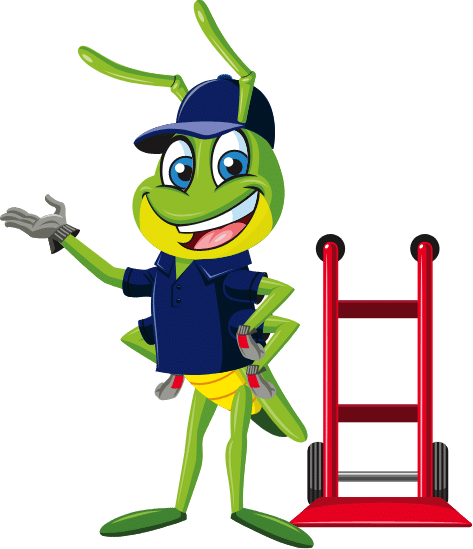 We offer the simplest pricing in the industry. Our no-hassle estimates take the guesswork out of the process and give you peace of mind knowing exactly what you're paying.
Our truck has a volume capacity of 480 cubic feet (about as much as six pickup trucks could carry), and we price each job based on whether it requires all or half of that space.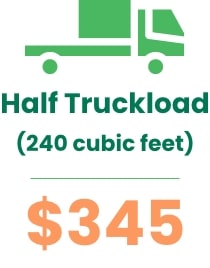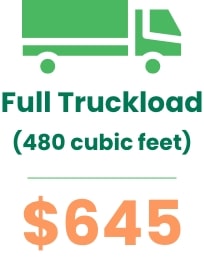 How do you know which size is right for your job?
We could tell you that half a truck is roughly equivalent to three large sofas, but who has three large sofas to get rid of at the same time? Think about it this way:
Obviously these are broad examples. What if you have a backyard full of debris? What if you have a two-car garage that only fits one right now? If you aren't sure exactly which size you'll need, we're happy to help you choose. Use the Get a Quote button below and let's talk!
Has your garage, basement, spare bedroom or backyard unexpectedly become a storage area? We can help you reclaim that space!
It's our job to let you focus on yours. Whether it's furniture, cabinets, chairs, monitors or other items in your office, we'll get it out so you can get on with your work.
When you have a designated location for non-essential items, they can quickly pile up. We'll help you keep your storage space junk-free.
Renovating a space can bring a lot of joy. But before that, it generates a lot of debris, garbage and waste…and that's where we come in.
What we remove
We've seen our fair share of clutter so the list is pretty lengthy. Typical things we remove include:
What we don't remove
Some things require special methods for disposal, and we already have enough to do taking your junk. Household items we will not take include:
Where does the good stuff go?
We partner with No Longer Bound, a 501(c)(3) thrift store in Atlanta with an important cause. Once your junk is removed, our team identifies any items that meet the requirements for donation. We carefully deliver all such items to No Longer Bound (at no additional charge to you, of course). Sales of donated items support addiction recovery efforts for families in Georgia. It's just one way we work to support our communities and control the growth of landfills.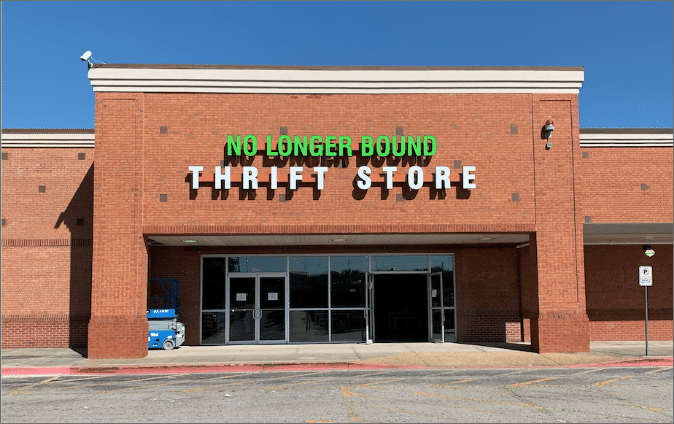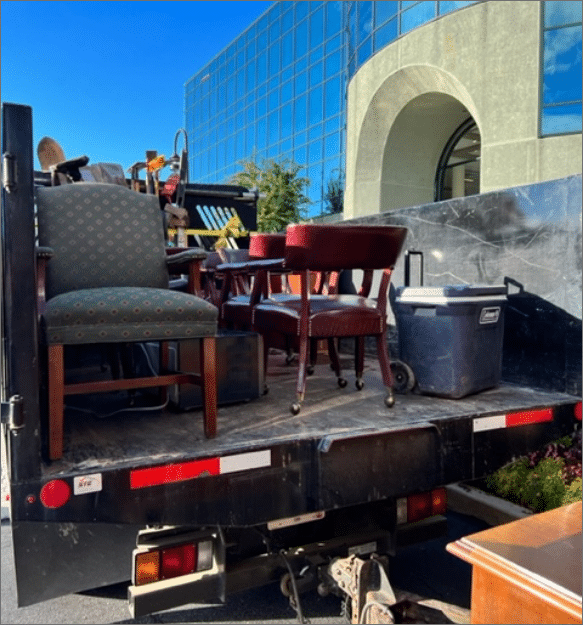 Ready to clean house? Here's how:
Contact us to schedule a day and time that works with your schedule.


Get the simplest pricing in the business.


Kick back and relax while our professionals do the lifting.


Review your space and pay your bill once the junk is in the truck.


Enjoy your clutter-free space.