Once you rid your yard of pests you can begin to enjoy outdoor activities again.
Don't let mosquitoes and other pests stand between you and your dream yard. Whether it's mosquitoes, fleas, ants or other little invaders, we have just the thing to keep them away.
Mosquito and Pest Control Plans
With more than 20 years of turf management experience, our team of trained professionals quickly and effectively resolves your issues, so you can get back to enjoying your outdoors. 
Essential: Mosquito Control
At the Essential tier, Yardsy delivers pollinator-friendly mosquito control eight times per year. Enjoy your yard year-round!

Premium: Mosquito and Pest Control
In addition to baseline mosquito control, the Premium tier includes specially formulated treatments to control pests in your yard and elsewhere in your outdoor space.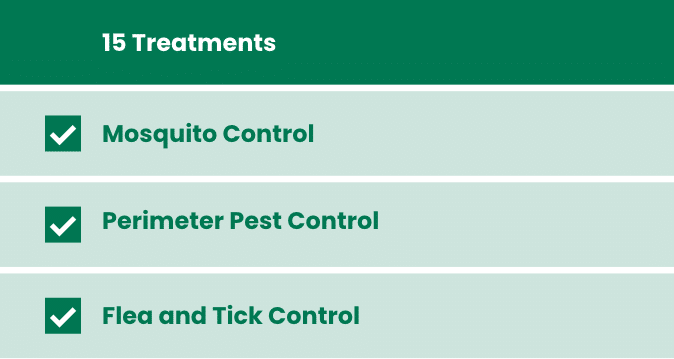 Pest Control Service Options
Keep mosquitoes from ruining your evening or crashing your party.
Keep pests where they belong—away from your humble abode.